GLISSANDAFRICA 70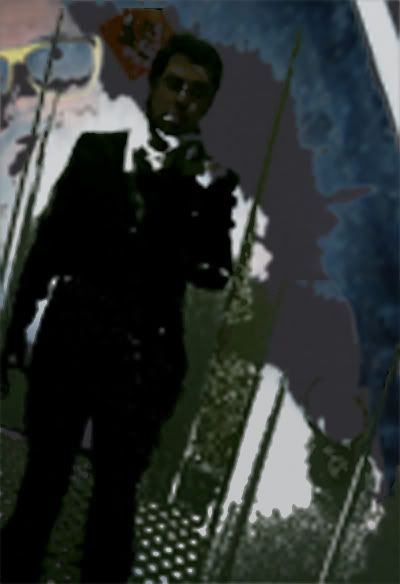 Last week, I made a passing
reference
to a concert I would hypothetically love to see, featuring Glissandro 70 and Konono No.1. As it turns out, Konono will be in town for the Beats Breaks and Culture Fest this July, and it's FREE!
I urge all of you to send emails to Harbourfront and get
Glissandro 70
on the bill. In the meantime, you can check them out at the
release party
tonight.
*****Remember, next week is our Fundraising show, which, means we'd like for you to call in and support CIUT and The Eclectic Sound Basement. You might ask why you'd want to support the station's Fundraising Drive, and more specifically The Eclectic Sound Basement. There are many to list, but you should pledge your support if you feel that any of the following things are true:
...that CIUT consistently delivers new, unique and innovative programming to a wide audience from Buffalo to Barrie, Kitchener to Coburg, and worldwide over the web.
...you're bored with the bloated Canadian Broadcasting Corpse, and you want to punch a wall every time you hear "talk radio". "the latest hits" or "new rock music" through your stereo system.
...you enjoy CIUT's involvement in bringing festivals, concerts and prominent lectures to radio audiences at a rate unparalleled in campus / community radio across the country.
...you find that few radio shows in the GTA have the kind of musical selection and quality of presentation offered weekly by The Eclectic Sound Basement.
...you 're an avid supporter of campus / community radio, no matter who's on the air at any particular time or day.
...you like to win prizes.
If any of these reasons appeals to you, tune in next Friday at Noon Hour and figure out how to keep CIUT and The Eclectic Sound Basement on the air.
ESB PLAYLIST
GNARLS BARKLEY - Smiling Faces
THE CHRISTA MIN - Stockholm
CHANNELS 3 + 4 - The Queen Demo
MYNX - I'm So L.A.
ELLEN ALLIEN - Magma
LIDSTROM + PRINS TOMAS - Horseback
GLISSANDRO 70 - Analogue Shantytown (Final Master)
GLISSANDRO 70 - End West
SHOUT OUT OUT OUT OUT - Tiiired
SHOUT OUT OUT OUT OUT - Nobody Calls Me Unless They Want Something