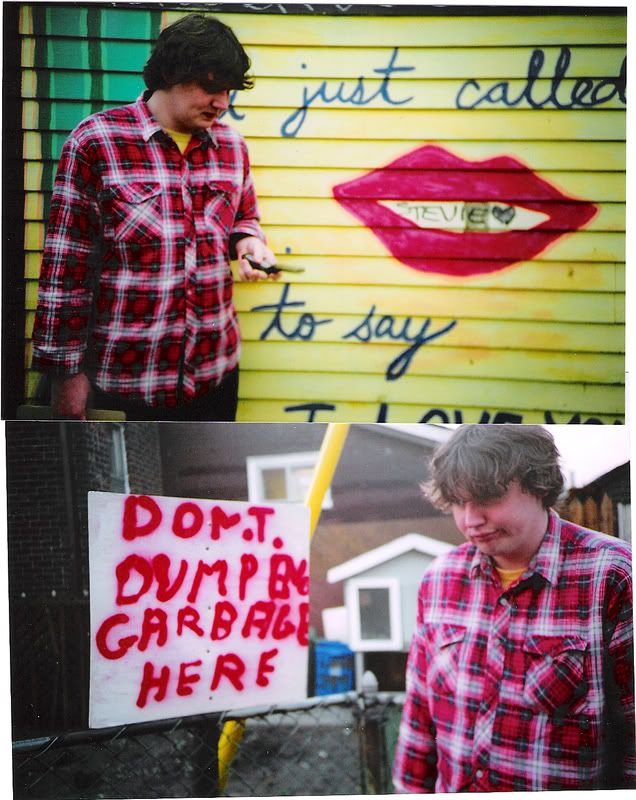 This is my friend Gabe Knox, who drops into More Proof's Summer Kickoff this Friday. My friend Alex took the pictures with a Lomo of some kind.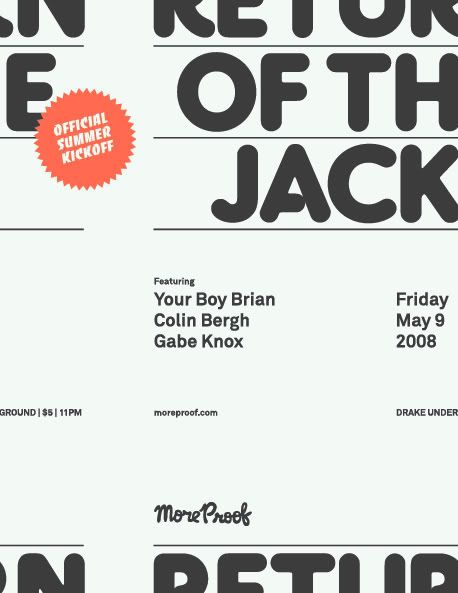 MORE PROOF
presents Return of The Jack Summer Kickoff Party
ft.
Yr Boy Brian
,
Gabe Knox
, and
Colin Bergh
Drake Hotel, Friday May 9th
$5
Like the Utah Saints, I'm sayin' "Ooh boy, don't you notice something good has been happenin'?"
This month, the music seems to be opening up with the season. Holy Ghost spoke some truth when they said "Hold on until it kills." Winter '08 was all about icy gems, dark disco and bedroom music, as opposed to the glorious free-for-all that that's about to hit us for the rest of the year.
This spring and early summer, we've got a second volume of the Sally Shapiro/Paper Bag
Remix Romance
comp, full of Toronto artists. The South Rakkas Crew seems to be everywhere these days, and the
Nacho Lovers
are cutting edits like an old man iin a dark room wielding a razorblade over a reel to reel. Santogold must be on everyone's front porch party playlists by now. Ed Rec 3 is pretty bizarre and brilliant. Mr. Flash leads the pack there with "Over the Top", and SebastiAn makes me want to do something shaky with my knees when he plays "Momy" off the Motor EP. Speaking of Paris: now that Tellier's picking up some steam over here across the pond, while pounding it for France in Eurovision, more people around the world will get laid. Meanwhile, people say Louis La Roché (aka some British kid) is a ripoff artist, but if you see it from the angle of "Um, hey, yeah let's just enjoy dancing for a bit", then you can look past it. He's only guilty of being 17 years old, and he's got a lot of time to work on some more original material.
In Edmonton, the synth heads keep it comin'.
The Hues
have been an almost weekly presence on this show, and as the chops continue to grow into full-length muttons, the prolific output from wonderkid Alex will pour forth like a rushing stream this season. Cadence Weapon gets crazy, I say, and does a huge tour and wins even more respect.
Pilotpriest
has well since relocated to Toronto, but he'll more than likely have a release of something in the near future.
I predict this whole dubsteppy reggaeish resurgence will probably crank out a few decent tracks over the summer, and disco is back in a big big way, again, for the second time this decade. Rock music, again, is being all weird, which is great. Ladytron is back, and Portishead is playing psych-rock. DFA will keep releasing those unreal 7"s, which will all turn into EPs and then albums and then huge tours and they'll do it all again in 2011.
Conclusion? 2008 is bangin! Pretty soon it'll be the 2010's and the kids (as in the ones who are 11 right now playing Korg MS20's) will be way ahead of us when we were 13, diddling our junior Fender knockoffs.
Finally, I'm on another Roisin Murphy kick, after hearing that Nightmoves remix a couple weeks back, and chatting with
Jackie
at a backyard BBQ. If I could dance like she did at Paradiso last year, all of my problems would disappear.
I've got a good feeling about music for the next few months, so bring it all on, just make me dance and go crazy and enjoy life.
ESB PLAYLIST 5/6/08 (No podcast this week, we were updating our logger setup this afternoon)
THE HUES - New Girl
JANEDGE - You Sampled That
MICKY GREEN - Shoulda (Th Bloody Beetroots Remix)
MR. FLASH - Over The Top
UTAH SAINTS - Something Good '08 (Van She Tech Remix)
LOUIS LAROCHE - Love
WILEY - Wearing My Rolex (Zombie Disco Squad Remix)
SOUTH RAKKAS CREW - Mad Again (Boy 8-Bit Remix)
STYLE OF EYE - The Big Kazoo (Nacho Lovers Limb By Limb Edit)
L'IL WAYNE - Fireman (A-Trak Remix)
SANTOGOLD ft. Spank Rock - Shove It
THE CANSECOS - Raised By Wolves
LADYTRON - Tomorrow