This week, a guest appearance from our friends at
Dirty Disco
.
They're taking their night to a new club this Saturday. It's called Augusta House, in the Kensington Market just south of The Boat. Diana's seen the place and it's gorgeous, so don't miss it.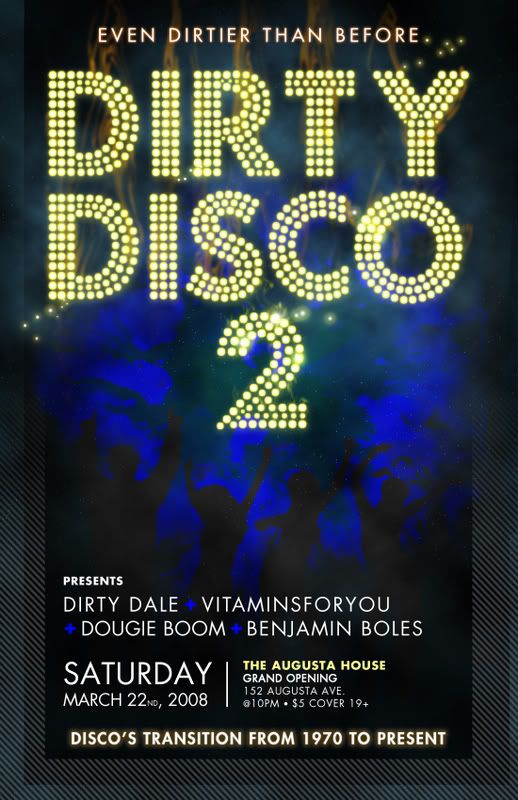 DIRTY DISCO
Saturday, March 22 @ Augusta House, 152 Augusta Ave (GRAND OPENING!!!)
ft. Dirty Dale, Dougie Boom, Vitaminsforyou, Benjamin Boles
$5
Thanks to Diana and Dougie Boom for dropping in this week and selecting most of the material. Dougie's picks came from the Quebec disco vaults, and Diana brought in a K-tel comp and some Moroder sides.
Dig It!
ESB PLAYLIST 3/18/08
JENNIFER - I Don't Need Your Love
GINO SOCCIO - Dancer
PURPLE FLASH - Cream Souffle
CRYPTONITE - Baby I Don't Know
GIORGIO MORODER - Giving Up, Giving In
GIORGIO MORODER - Looking For Love
T-CONNECTION - Let Yourself Go
GLASS CANDY - Candy Castle
THE IMMORTALS - The Ultimate Warlord